This project was a customer service app pitch. My role was to design solutions for a number of "magic moments". I created mockups and slides for this project and worked directly with the Creative Director.
Skills: UX, UI, Web Design
Tools: Sketch, Keynote
Personas
The research team created a number of personas to represent people who would use the app. The personas were based on current customers that our client had. Several stories were created to expose unique features and capabilities of the app. The personas I'm showing below belonged to one of those stories.

Linda is co-owner of her home along with her husband Robert. They both work full-time and have two children. Their home is in a suburban environment with 2 bedrooms and 1 bathroom. Both adults are full-time employees. They need to order an AC unit repair. They've used the app once before for a flea extermination service.

Frank is an HVAC contractor local to Linda's neighborhood. He uses the app to manage his appointments with homeowners.
Story Outline
This is the initial story outline that I followed to design key points of the story.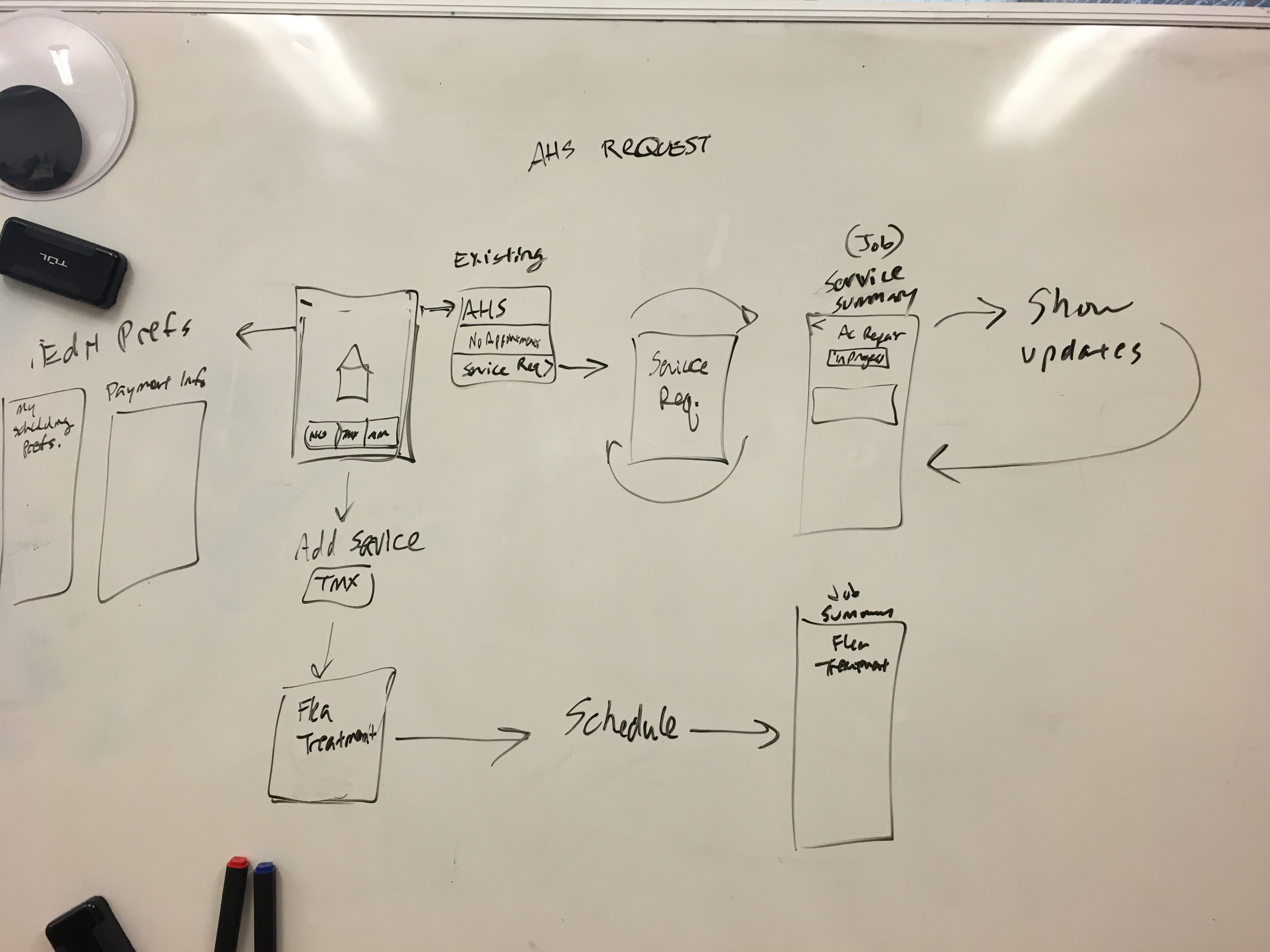 Customer Services
These are two screens from Linda's account dashboard. This is where Linda sees the services that she requested (AC Repair and Flea Extermination). She can also request more services and update data on her home.
Service Requests
Stores information about the AC Unit Repair that Linda ordered. This area includes; a record of the issue, timeline, payment system and the ability to create and edit appointments.
Technician's features
Part of making a good customer experience meant making Frank's job easier. I worked on some features here including a parts catalog and an appointment calendar.
Keynote Presenation
For each story I created keynote slides to put together all of the story's elements.