Keepsafe Photo Vault is a mobile app for locking one's private photos securely behind a PIN. I worked on both iOS and Android alongside engineers, a product manager and design manager.
Skills: UX, UI, Mobile Design, User Research
Tools: Sketch, Zeplin, Framer
**Project Goals**
Modify import functionality such that there is a significant increase in number of items imported.
Selection interaction
Design changes resulted in an 18% increase of the total number of items imprted. Grouping makes it easier to import multiple photos at once. It also reduces cognitive load.
**Previous verision**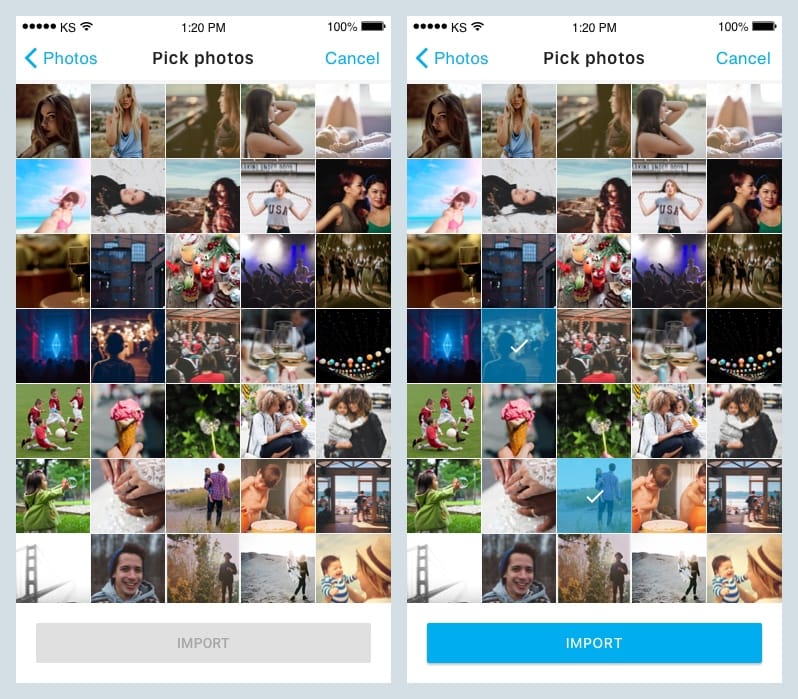 **Redesign**
**Project Goals**
About 6% of users were not making it past the PIN screen during the login flow.
Suggestion
A PIN code interaction which hints the minimum number of pins required. After the fix conversion nearly completely recovered on that screen.
**Previous verision**
**Project Goals**
Try to reduce complaints and negative reviews due to lost and missing photos.
Backup & sync
Make cloud service more user friendly via using direct and common language such as "backup & sync" rather than "private cloud". Give important stateful information about the state of one's backups.